Search by part
Search by manufacturer
In addition to the above manufacturers, we carry parts for TWO DOZEN rotor blade/vanes manufacturers. See the full list above at SEARCH BY PART >> Rotor Blades/Vanes.
Don't see what you need?
Email sales@toolsandhydraulics.com or call 423.622.8282 with the part number(s) you need.
Shipping & Returns
All orders are shipped FOB shipping point. If you request shipment by USPS Priority Mail, we will provide a Delivery Confirmation showing the package was deposited at the Post Office.
No returns after 30 days. All returns must be shipped back freight prepaid and with a copy of the receipt. Returns are subject to a 20% Restocking Charge. Freight charges will not be refunded. 
We Accept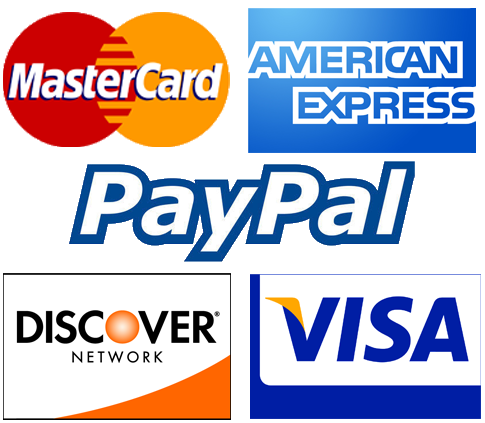 More brands. More lines. More knowledge.
Backed by 65 years of factory-authorized Tools & Hydraulics repair service.
Husky/Home Depot Air Tools & Paint Guns
We carry repair parts and accessories for the HUSKY AIR TOOLS & PAINT GUNS sold thru The Home Depot stores. The Husky tools we support with parts all begin with the model number "H4".The complete HUSKY line of parts breakdowns for air tools & paint guns is available - email us by clicking on the link above.
HUSKY AIR COMPRESSORS & NAILERS/STAPLERS are NOT made by Florida Pneumatic. Many Husky compressors are made by Campbell Hausfeld. Contact them for parts information.
The following is a list of the Husky models we offer parts for:
H4003 3/8" AIR RATCHET
H4005 3/8" AIR RATCHET
H4025 3/8" BUTTERFLY
H4030 3/8" IMPACT
H4105 1/2" IMPACT
H4110 3/8" AIR RATCHET
H4120 3/8" REACTIONLERSS RATCHET
H4130 3/8" AIR RATCHET
H4140 1/2" IMPACT
H4150 1/2" IMPACT
H4210 CUT-OFF TOOL
H4220 1/4" DIE GRINDER
H4230 1/4" ANGLE DIE GRINDER
H4310 3/8" REV. AIR DRILL
H4330 1/2" IMPACT
H4340 1/4" IMPACT DRIVER
H4350 AIR SHEAR
H4420 3/8" IMPACT
H4450 1/2" IMPACT
H4480 1/2" IMPACT
H4490 3/4" IMPACT
H4510 SINGLE SHOT GREASE GUN
H4610 AIR HAMMER
H4620 AIR HAMMER
H4630 AIR HAMMER
H4712 1/4" DIE GRINDER
H4715 1/4" ANGLE DIE GRINDER
H4730 1/4" DIE GRINDER
H4733 HS CUT-OFF TOOL
H4771 HS SANDER
H4780 6" PALM SANDER
H4790 6" SA SANDER
H4810 HS SANDER
H4820 DA SANDER
H4822 3/8" REV AIR DRILL
H4830 PALM SANDER
H4840GHVSG HVLP SPRAY GUN
H4844 1/2" REV AIR DRILL
H4850HVSG HVLP SPRAY GUN
H4910DSG DETAIL SPRAY GUN
H4920SSG GP SPRAY GUN
H4930SSG SIPHON FEED SPRAY GUN
H4995 RECIP. AIR SAW
HDK00600SG GRAVITY FED SPRAY GUN
HDK1008 4 PC AIR TOOL KIT
THESE ARE THE ONLY HUSKY/HOME DEPOT AIR TOOLS THAT WE SUPPORT. IF YOUR HUSKY MODEL ISN'T LISTED HERE. WE DON'T CARRY ANY PARTS FOR IT. WE SUGGEST YOU CONTACT YOUR LOCAL HOME DEPOT FOR INFORMATION ON MODEL NUMBERS NOT LISTED HERE.