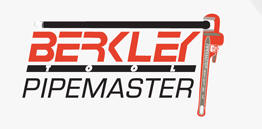 Ridge Threader Accessories & Parts
This page is set up with a SECURE SHOPPING CART. To place an order, click on the ADD TO CART link next to the item(s) of your choice. We accept AMERICAN EXPRESS, DISCOVER, MASTERCARD, VISA, PAYPAL & ON-LINE E-CHECKS
We are proud to offer a comprehensive selection of replacement parts and accessories for pipe threading and cutting equipment. BERKLEY TOOL's high quality products are also designed as replacement items that fit products manufactured by the Ridge Tool(Ridgid) Company. For your convenience, the listed parts and accessories reference the Ridge Tool part number. The parts and products we supply are not produced by Ridge Tool.
All products are FOB Shipping Point. Our minimum order value is $15.00, exclusive of shipping.
NOW AVAILABLE - Tune-Up Kits for the Ridge 300, 535 and 700 Power Drives. See below for part numbers and kit contents
An extensive assortment of Alloy and HSS Pipe and Bolt Dies to fit the Ridge Tool 12R, OOR, 111R, OR, 11R, 30A, 31A, 811, 811A, 504A, 711, 841, 842, 815, 504A, 711A, 815A, 911, ETC RIDGE TOOL Die Heads are also available as are Pipe & Tubing Cutter Wheels.
If what you need isn't listed, CONTACT US!